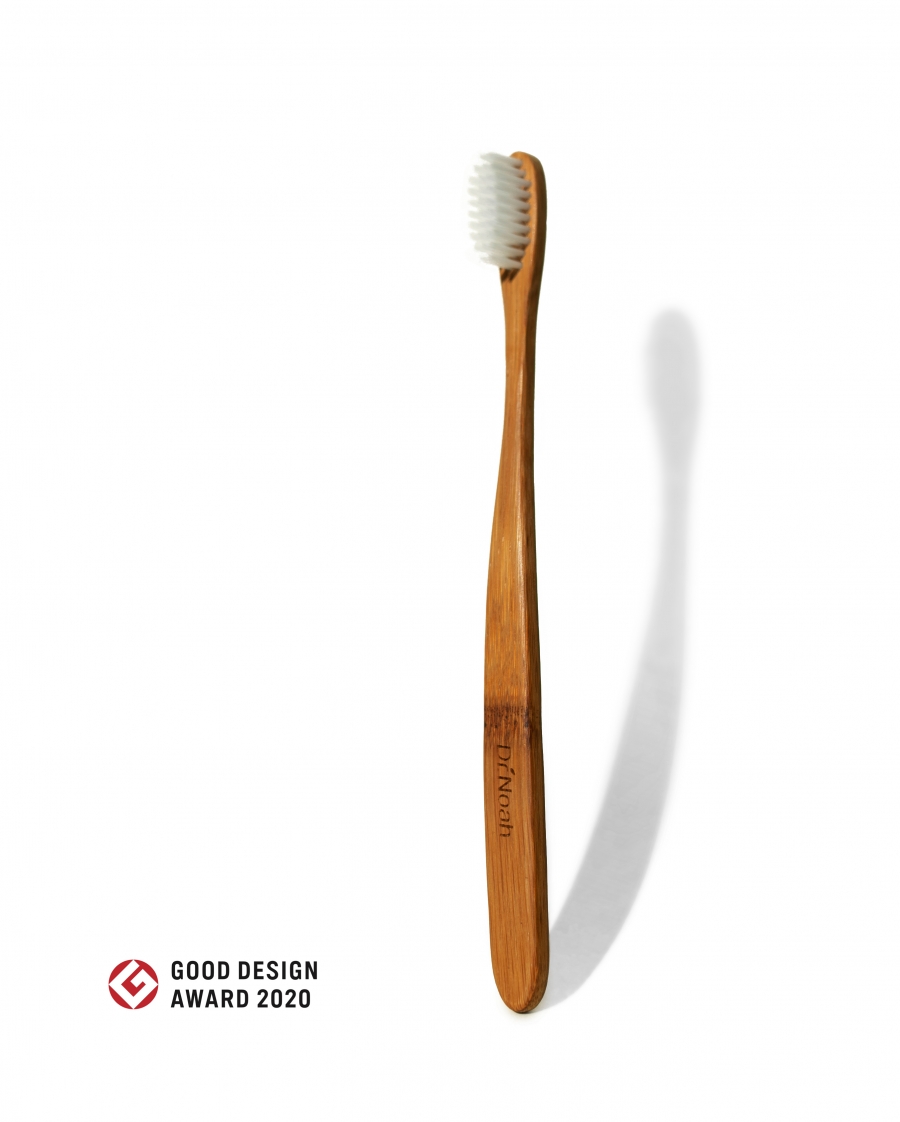 The "Dr. Noah Bamboo Toothbrush," which was the outcome of a research exhibition "developing three designs for bamboo toothbrushes: high-end, simple, and for children" that was held from January 3 to June 30, 2019 at Prof. Eui-chul Jung's HCID Lab was honored with the Good Design Awards 2020.
"Dr. Noah Bamboo Toothbrush" is based on Dr. Noah's patented manufacturing technology and corporate philosophy that has improved the existing bamboo toothbrush material. It was a design in a unique shape in the form of a bamboo leave that is organic and easy to brush with, which is different from existing bamboo toothbrushes.
The body part of the bamboo can be used smoothly from various angles and the original bamboo branch was given favorable reviews for its good antibacterial properties using patented manufacturing technology.
Name of Contest: GOOD DESIGN AWARD 2020
Date: 2020. 10. 1
Exhibition Link: https://www.g-mark.org/award/describe/49965?locale=en
Supervised by: Prof. Eui-Chul Jung
Participants: Meile Le(doctor's course)