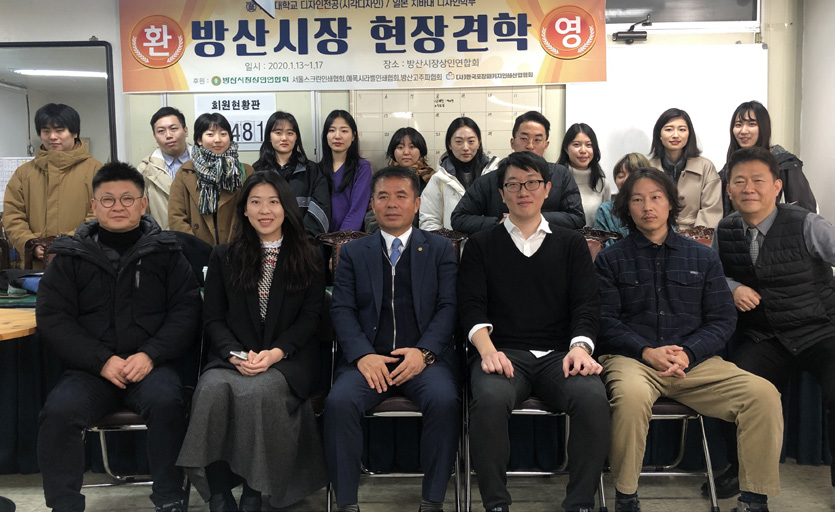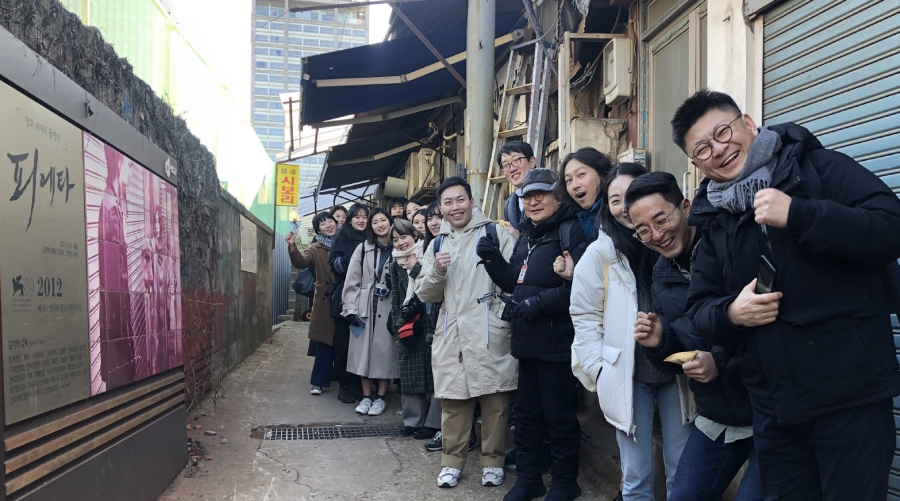 Professors Kyung-sun Kymn and Lee Jang-sup held a workshop in Chiba University, Japan, on the theme of urban regeneration and design.
Bangsan Market in Seoul city center specializes in packaging and printing material and is a downtown manufacturing and packaging wholesale and retail market.The social burden caused by the restriction on the use of plastics and disposable products and the decrease in sales due to cheaper alternatives imported from China have become a trigger for the Bangsan Market merchants to innovate themselves. The theme of the workshop, "How can Bangsan Market become designer-friendly" was also planned as part of this self-innovation scheme.
In this workshop, held with the active cooperation of the Bangsan Market Merchants Association, students from both universities gained hands-on experience in the manufacturing of printing material and understood the manufacturing know-how and production system of the market. Based on this experience, they made suggestions as to what improvements would be necessary to make the market more designer-friendly.
Name of Event: SNU-CU International Design Workshop In Seoul
Date: 2020. 1. 13. – 1. 17
Venue: Bangsan Market in Seoul city
Supervised by: Prof. Kyung-sun Kymn, Prof. Lee, Jang-sub
Participants: Seongjun Kim, Jeongrim Kim, Hyoyeon Son, Seoin Song, Jiho choi(bachelor's course)